Commercial Law Firm Perth
As an experienced and trusted law firm specialising in all aspects of commercial law, KLD Legal can provide advice and representation on all areas on the following:
Recovering unpaid rent and outgoings for commercial landlords.
Advising commercial tenants and landlords on their rights and obligations under the lease.
Drafting and advising on commercial contracts.
Advising on the entity most appropriate for your business venture.
The 3 key areas in commercial law:
Business transactions, development, planning & sales
Before signing any document, all parties involved in the transaction should get comprehensive legal advice. When entering into a new business, or an existing business, with a new person you should always get legal, accounting and financial planning advice.
We can also assist you with advice on the documents that you should enter into to formalise the arrangement, as well as any licenses or other agreements that you may require or be asked to enter into.
KLD Legal helps businesses of all sizes to ensure that their daily business transactions, including terms of trade with customers and supply agreements, are up to date and comply with the relevant legislation.
Commercial contract drafting & review
KLD Legal can prepare a new contract or review and advise you on a contract that you already have.
We can provide you with a tailor-made solution to protect your business from any potential future risk.
We can also work with you to ensure that your current agreements and transactions maximise the efficiency of your business and comply with the relevant legislation. 
Our interest is in advising you on the risk transfer (who bears the risk) within existing and new contracts and how you can allocate risk within your contracts in favour of your business.
Let us protect you in your dealings.
Interpreting commercial contracts
Determining the meaning of commercial contracts is an important part of doing business. Yet reasonable business people can disagree on how a clause within the contracted is to be interpreted.
Fortunately, the High Court of Australia in Mount Bruce Mining Pty Limited v Wright Prospecting Pty Limited [2015] identified the following relevant principles to construe the meaning of commercial contracts:
The legal rights and obligations of the parties in any provision are to be determined objectively, by looking at the whole contract, the context and the purpose of the contract.
Unsurprisingly, commercial contracts should be given a 'businesslike interpretation'. What would a 'reasonable businessperson' have understood the terms of the contract to mean?
Evidence of the parties' actual intentions before entering into the contract cannot be taken into account. The intention of the parties are presumed at law to be expressed within the four corners of the contract.
The law assumes that parties to a commercial contract intend to produce a commercial result, so the meaning of the contract that makes commercial sense is preferred.
If you are unclear about any aspect of a commercial contract that you have signed or are about to sign, we can advise you.
Frequently Asked Questions
Broadly, any area of law to do with commerce or business transactions, including for example agency law, consumer law, contract law, the law of guarantees, insurance law, law of the sea, amongst other areas of the law.
Corporate law refers to the law of corporations or companies.  Commercial law can involve all types entities and individuals and is about how individual and various entities (eg. trusts, partnerships, companies, etc) transact with one another.  Corporate law is a specialist area of commercial law.
Commercial lawyers work on the 'back-end' of commercial transactions.  They draft contracts and commercial documents, and advise on the interpretation and meaning of contracts and other commercial documents, when the parties to those documents are unsure of their meaning or are in dispute about their meaning.  The 'front-end' of commercial transaction is how lawyers described commercial litigation and court proceedings over commercial disputes.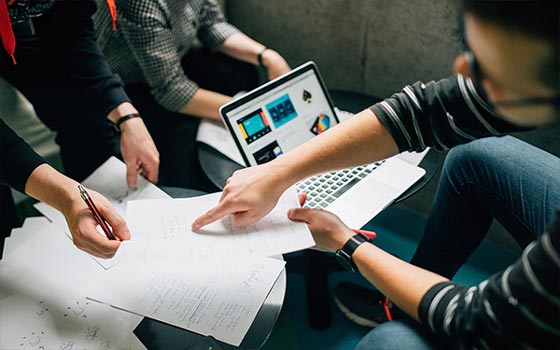 Disclaimer: This page contains general information only and is not intended to be a substitute for obtaining legal advice.