Principal
BA, LLB(Hons)
Qualifications
Kerry has a Bachelor of Arts majoring in History and Politics from Macquarie University in Sydney, and a Bachelor of Laws (with Honours) from the University of Auckland.
While at Macquarie University Kerry was elected as the Treasurer and then the President of Macquarie University Union, and won the William Collins prize in Australian History. 
At the University of Auckland, Kerry's paper on constitutional change was selected for publication in the University of Auckland Law Review. She was also a finalist in the Rudd Watts client interviewing competition for final year law students.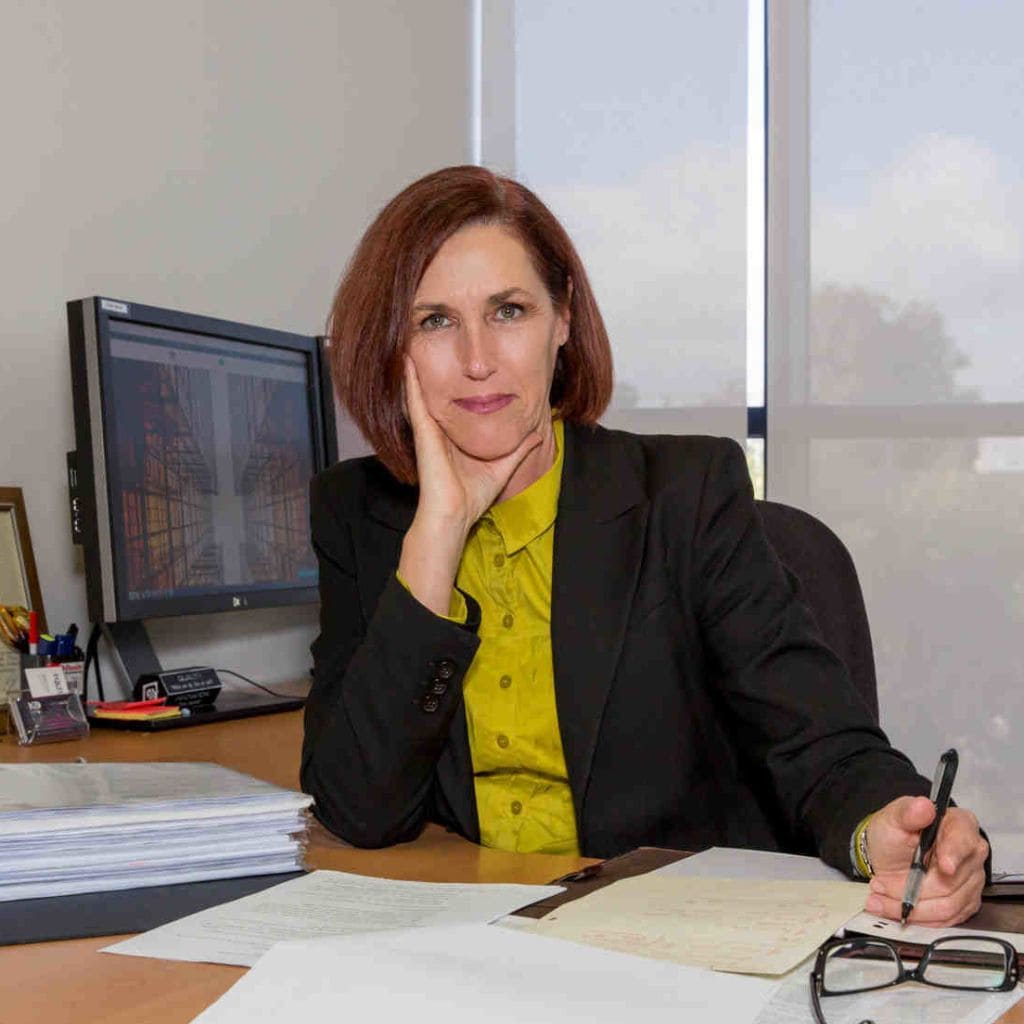 Life before the law
Before qualifying as a lawyer, Kerry was the Regional Manager of a national employment agency. In that role she trained and led over 20 staff, was responsible for the financial management of the region, and developed and implemented marketing plans and affirmative action programs.
Experience
Kerry was admitted to practice in the High Court of New Zealand in 2001, and started working as a legal researcher at the New Zealand Law Commission. At the Law Commission Kerry worked with Donald Dugdale, one of New Zealand's most eminent commercial lawyers whose legacy includes much of New Zealand's admirable contract legislation. She worked on projects about reforming the rules of general discovery in civil litigation, protecting personal information from disclosure and the structure of the Courts in New Zealand.
Kerry next worked as a solicitor in a general practice in the areas of property, commercial, family and employment law. While in general practice Kerry represented clients in court on a range of matters, including several adoptions, an annulment, the division of relationship property, family provision claims, and disputes over commercial contracts, guarantees, intellectual property and commercial leases. She also represented clients in the employment tribunal on employment disputes, including breaches of restraint of trade and confidentiality agreements.
The highlight of Kerry's time in general practice included advising a commercial landlord in a dispute with a tenant (and subsidiary of Boeing Airlines) on the rent review clause under a commercial lease. Kerry briefed Donald Dugdale as counsel and the dispute went first to arbitration before Alan Galbraith QC; then to the High Court of New Zealand; then to the Court of Appeal where leave was granted to appeal on a point of law, and after which a settlement was achieved in favour of Kerry's client.
In 2011 Kerry moved to Western Australia and was admitted to the Supreme Court of Western Australia and the High Court of Australia.
Over the last 5 years Kerry has worked primarily in the areas of commercial advice, litigation and dispute resolution, and employment law at several Perth law firms, including Lavan Legal.
She has represented client's in court on disputes under the Strata Titles Act and the Property Law Act, breach of contract, misleading or deceptive conduct, negligence, and has advised on commercial contracts, directors duties, arbitration agreements, joint ventures, Australian Consumer Law, lease disputes, disputes under the Contaminated Sites Act and insurance law.
Kerry has significant experience in advising and representing clients in general litigation disputes and in matters involving commercial and property law, employment law and wills and estates.
Kerry has practised in most courts and tribunals in WA and New Zealand and has instructed senior commercial and employment law barristers where the complexity of the issues in dispute have required it.
Kerry is a member of Women Lawyers of Western Australia Inc. and has mentored women lawyers and law students of aboriginal descent.